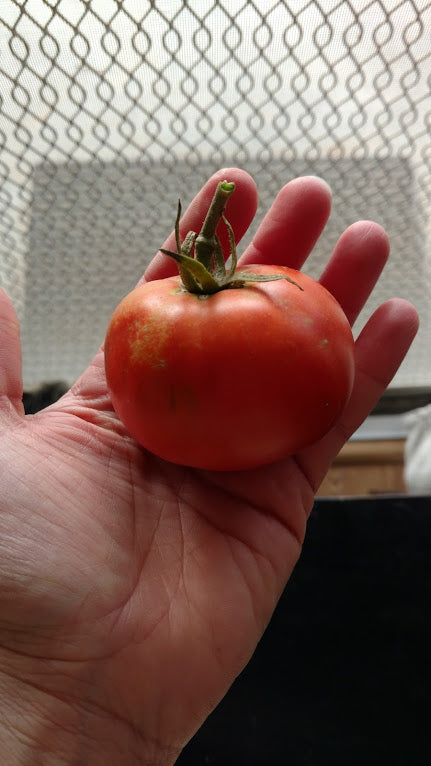 Floradade Tomato
$ 2.50
75 days. Determinate.  Right from Dade County, Florida, comes a winning tomato for the humid South.
Floradades ability to with stand 90-100F temperatures and still produce heavy crops is legendary.
Nice-sized 5-7-oz. fruit are round and smooth; determinate plants are quite productive.

Contains 25 heirloom seeds
Related Products
Great heat tolerance
This one really holds up in the heat of summer.
They can take the heat
We live on the Gulf Coast and I've never had much luck with tomatoes. These are the first I've successfully grown from seed and they're still producing in high heat and humidity