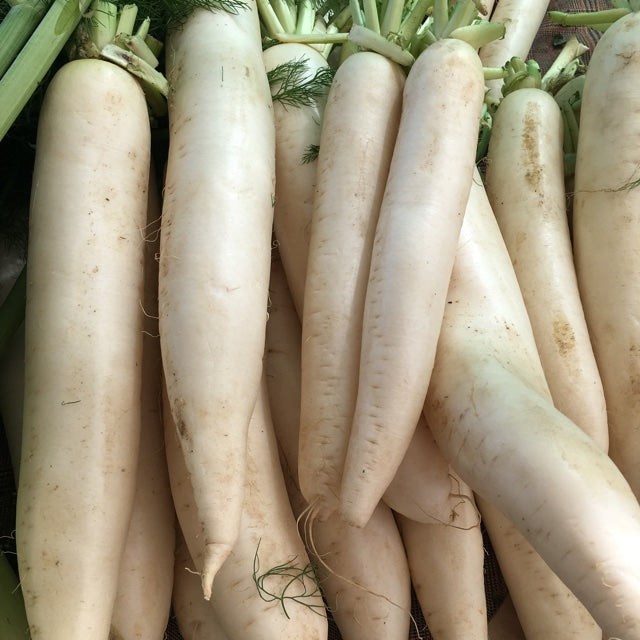 Japanese Daikon Radish
$ 2.00
60-70 days.  Popular old Japanese favorite; the giant white roots grow to 24 inches long and 3 inches wide. Sweet and very crisp, this radish is a delight pickled, stir-fried, steamed or raw.


Contains 100 heirloom seeds
Related Products
Fastest growing root veg in my garden
I did a double take on the tops thinking they were lettuce they sprouted so quickly. The radishes are spicy and crisp. I planted in Jan/Feb in 12b (tropical) with no issue.
Easy to grow and very tasty
I planted the seeds in late October in southern New Mexico, zone 8b. I thought it was too late to plant but this daikon did very well in my 12-inch deep raised bed throughout winter with frost cover. The bottom of my raised bed has weed barrier fabric and I was afraid if I could grow long daikons in my raised bed. All daikons have been straight and long as I hoped for. With some frost, the flesh becomes sweeter. I've intended to use it for cooking but it tastes too good to use it for later each time... My 5-year old eats it raw without condiments. The leaves are very yummy in soup and sautéed.