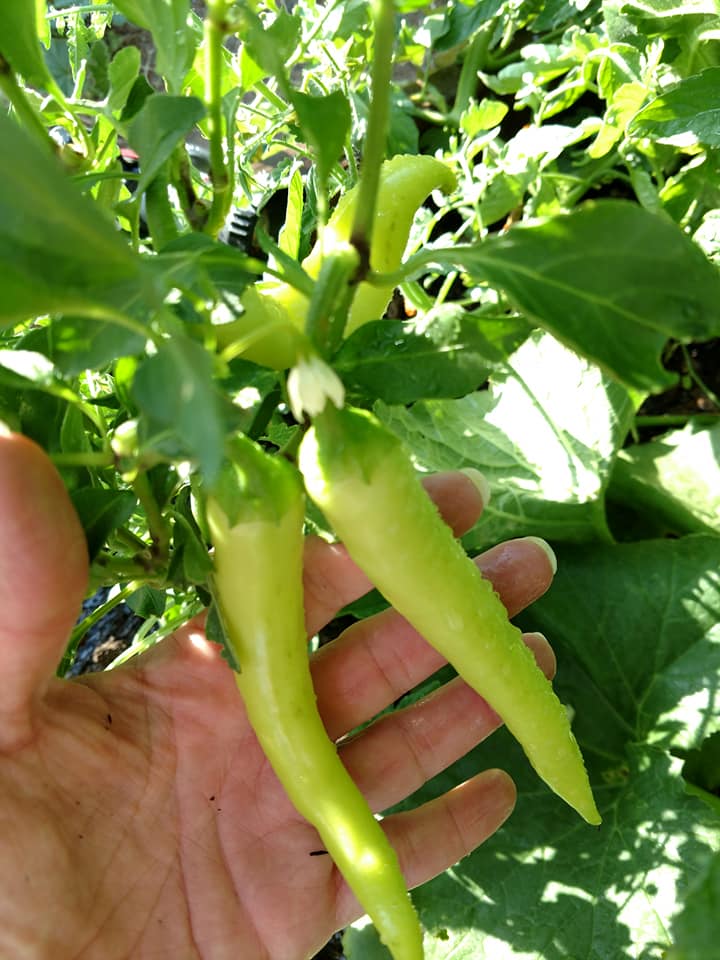 Sweet Banana Pepper
$ 2.75
75 days. Large, pointed fruits measure 6-7" long and 1 1/2" across
An All-America Selections Bronze Medal winner for 1941 and still extremely popular.
Even after more than 70 years, this is still extremely popular pepper. . The mild yellow peppers ultimately turn brilliant red. A favorite for pickling.
*An EXCELLENT choice for California, Florida and Texas gardens*

Contains 25 heirloom seeds 
Related Products
High yield plants
We planted several plants from seed, but due to extreme heat only three plants survived- welcome to summer in the South. These three plants yielded enough that we gave a bunch to a neighbor, and still got enough from those three plants to put up 18 half-pint canning jars for this year. Wonderful, deliciously sweet, large, and healthy production from these sweet banana peppers.