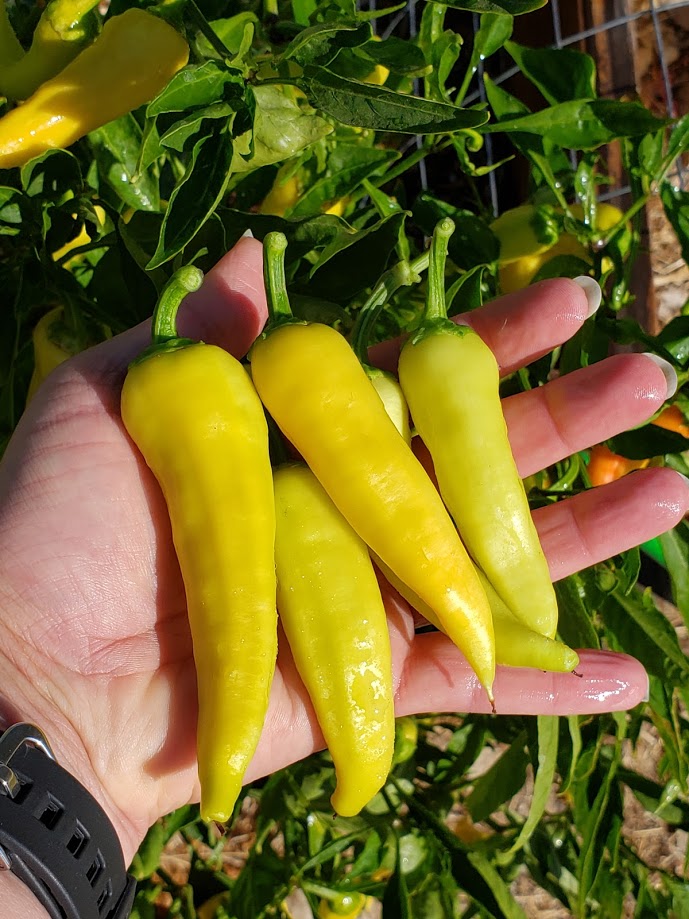 Hungarian Yellow SWEET Wax Pepper
$ 2.50
70-80 days.   Very similar to the Banana Pepper.

Thin walled fruits with sweet mild flavor are 4 - 5" long and 1-1/2" wide. Plants are 30" tall and easy to grow. Most commonly pickled.
This pepper variety produces light yellow peppers that can be picked early or let ripen to a orange-red color.

Contains 25 heirloom seeds

Related Products