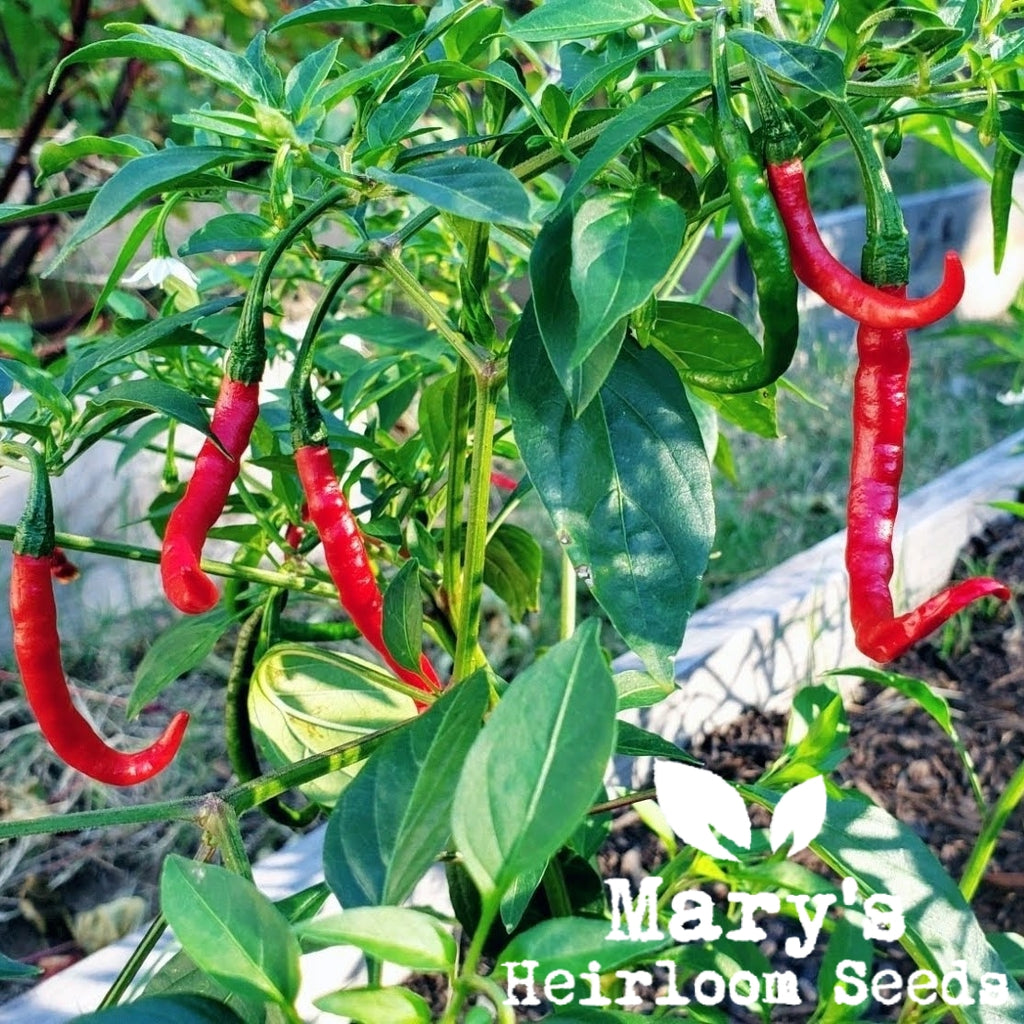 Cayenne Pepper
$ 2.00
85 days.  This is truly an heirloom as the Cayenne is known to be Pre-Columbian in origin.  

It is said to be named after the Cayenne River in French Guyana.  First offered in the seed trade by Joseph Breck & Son in 1883. 
A hot, zesty and pungent organic pepper that is 6" long, but only a 1/2" wide.  Don't let the size fool you, these pack a punch that will put a zing in any dish. These peppers have a heat rating about 30,000-50,000 Scoville Units.

Contains approx 15 heirloom seeds
Planting Instructions: Seeds should be sown in warm conditions, covered very lightly (depth of ¼ inch) and kept reasonably moist until seedlings emerge. 
Grow in full sun. Great for containers.
Related Products
Great producer!
We have three cayenne plants we started from seed. We have so many cayennes we started using them in jars of pickles we have canned! Three seeds have turned into three plants with tons of peppers on them!
So many peppers
I started 1plant expecting 20-30 peppers to dry and grind up for the spice rack. I have picked over 50 peppers and I would say at least 50 left every couple days I pick handfull and more keep coming