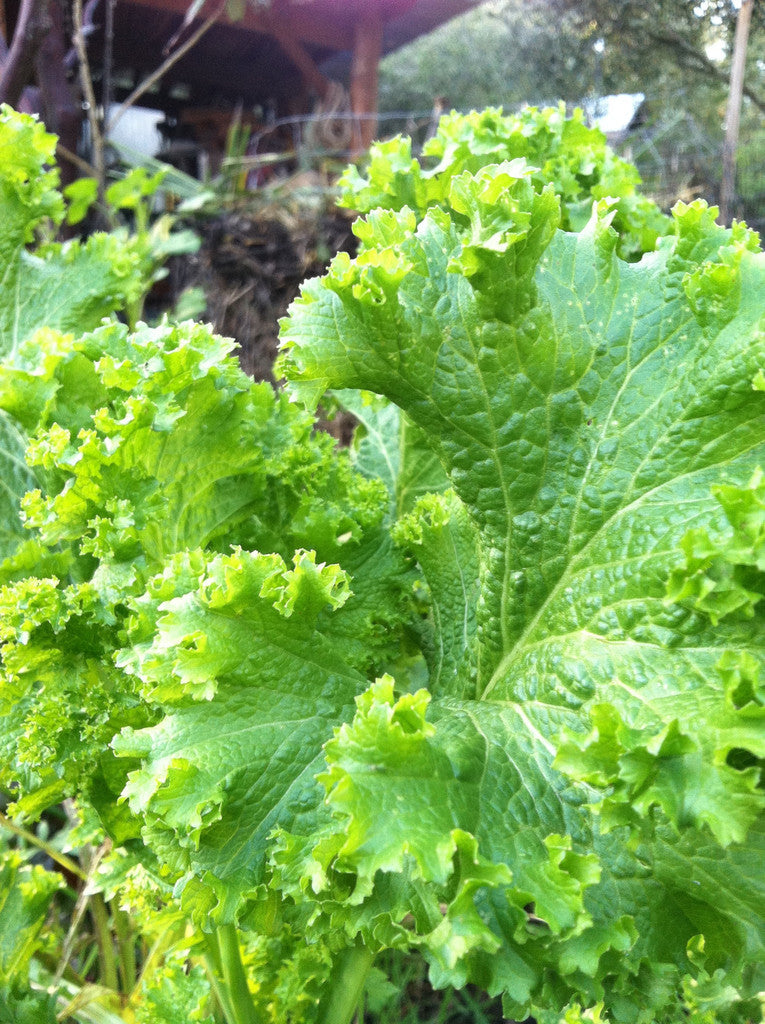 Southern Giant Mustard
$ 2.00
55 days.  Large, upright plants with crumpled leaves that have a delicious mustard taste; slow to bolt and very easy to grow. 

An old heirloom from the Southern U.S. and makes a whole bunch of greens.

Contains 100 heirloom seeds
Related Products
Huge leaves!
This one literally makes leaves as big as my chest. While it doesn't hold up to the heat as well, the plant produces such large leaves that it makes up for the shorter growing season in the South.