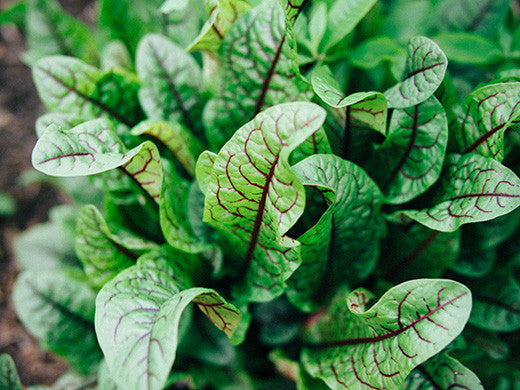 Red Sorrel
$ 2.50
50-60 days. Rumex sanguineus
Also called Spinach Dock or Narrow-leaved Dock.  Stunning foliage plant with elongated, medium green leaves, exquisitely veined in a brilliant burgundy-purple. A hardy perennial, it quickly forms an attractive clump, which sends up red flower-clusters in early summer, followed by brown seed heads. A superb, deer-resistant accent plant.

Contains approx 50 heirloom seeds
Related Products
Stunning
I was pleasantly surprised how well this did in 10f winter. Perennial, beautiful, tasty. Did best in porch pot and can get sunburned if no shade. Some drought tolerance.