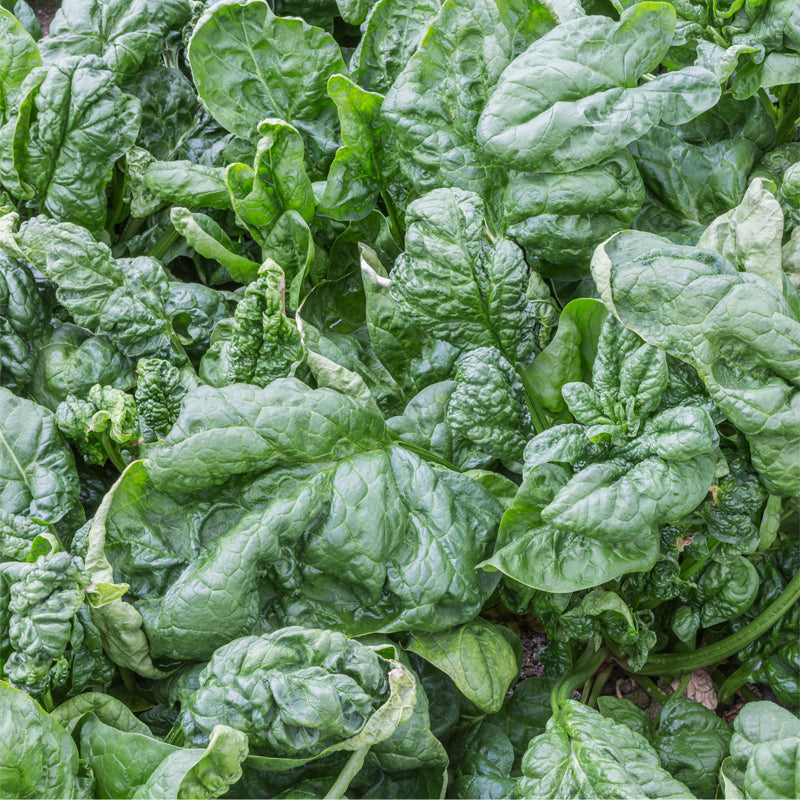 Giant Nobel Spinach
$ 2.95
50 days. Giant Nobel is a slow bolt spinach. Plant it in late spring for heavy yields of giant, thick, dark green leaves.
This giant spinach variety can spread to 25" and is an excellent source of calcium, phosphorous, magnesium, vitamins A, C and B6.

Contains approx. 200 heirloom seeds
Related Products
Our Favorite This Spring
We planted both Giant Nobel and America spinach this spring. The clear winner was Giant Nobel. It's STILL going (end of May zone 7b) while the America spinach bolted a month ago. The taste is superb, the texture out of this world. I've been sharing bags and bags of it with friends. I cut it fresh and use it for lots of dishes. This is our new go-to. Thanks, Mary!!!