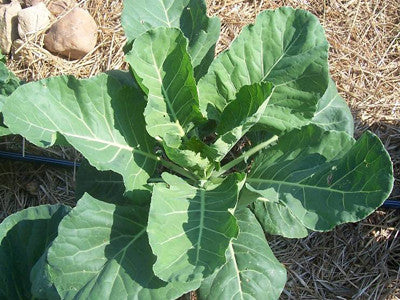 Georgia Green Collards
$ 2.00
60-80 days.  A Pre-1880 heirloom. Especially valuable variety for the sandy soil of the Atlantic coast and in places where it is difficult to grow cabbage successfully. It is resistant to heat and frost, and grows well on poor soil. The open, loose heads are best harvested after frost when they are sweet and tender. 36 in. tall plants.

Contains approx 100 seeds
Related Products
My favorite green!
This one held up to the FL heat well into August. Just gotta watch the bugs. My favorite!
Great collards
I love the taste and flavor. I had a plant that never died during our mild PA winter. Now it is thriving in April.