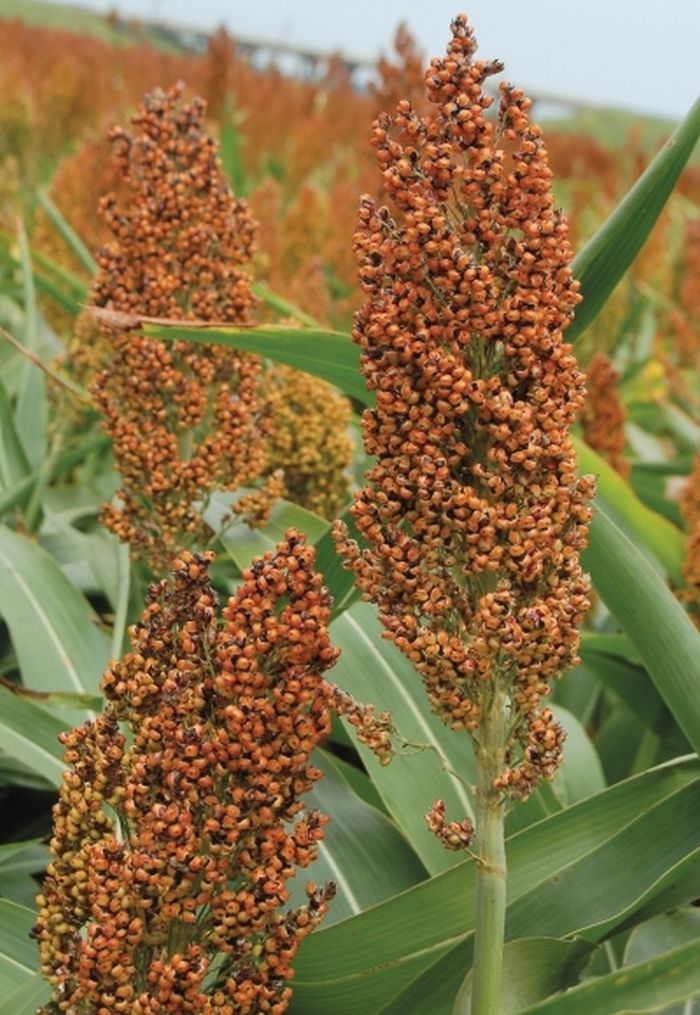 Rox Orange Syrup Cane Sorghum
$ 3.00
110 days.  Rox Orange, or Waconia, is a medium-early maturing variety. It has also been grown for silage in the Upper Midwest.

Rox orange is an old time sorghum favorite for syrup.   Rox Orange sorghum is grown like corn, but prefers well drained sandy loam. Rox Orange will grow to 8 ft. tall and can be cut for silage after 70-80 days, or be used for livestock grain if left to full maturity. The seed yield in addition to syrup can be heavy, yielding up to 500 pounds of seed per acre and higher. 

Very well adapted to well drained loam and will mature in any area with a long enough growing season for corn.
Contains approx 100 heirloom seeds
Related Products
BUY THIS !!!!
Spouts consistent and it's growing,