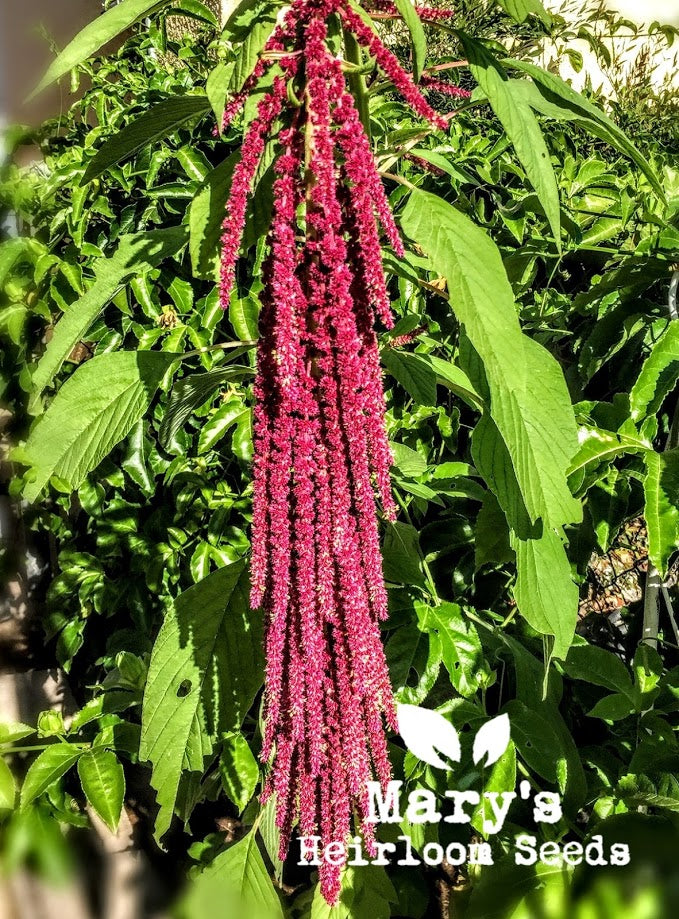 Love Lies Bleeding Amaranth
$ 3.00
90 days. Tall, 3'- 5' plants are covered with very long rope-like flowers that are a deep, brilliant red color. One of the most striking plants for any garden and so easy to grow. Amaranth is one of our favorite crops! A good seed producer, too. This is a very old heirloom, a pre-1700 variety, that was very popular. Leaves are tasty as cooked greens.


Contains approx 100 heirloom seed
Related Products
Gorgeous!
(NW FL, Zone 8/8b, beginner) I'm new to gardening. I ordered/collected a wide variety of edibles for my garden to try to see what I like. I seen these on this site and had to try. They grew with little to no care from me. We have very fertile sandy soil, but other wise I have yet to fertilize or amend the soil around these stunning flowers. The started blooming when they were still very short in height. I was concerned that they would never reach thier potential since they were so eager to bloom. Rather slow to grow early in the season, but when they started to really take off they shocked me. As the heat and humidity slowly kills everything in my garden, these have seemed to florish the harsher the environment his gotten. They now stand approx 4-5' with long unbelievably gorgeous flowers that weep from the tip top all the way to the ground (some even lay on the ground for several inches). Each plant is literately weighted down with several of these long magenta ropes. I read that you can harvest them for the leaves or wait until the flowers turn to seeds and make them into a popped grain desert. I initially wanted to grow it for the greens but can't bring myself to damage the plants. So for now I can not review the taste, but I can tell you that growing them just for the looks has been more then a pleasure. I would recommend and will grow again next year. Even if we don't like the taste we will atleast be growing it in the flower beds.