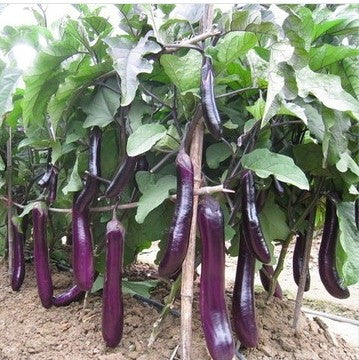 Long Purple Eggplant
$ 2.00
80 days.  An Italian Heirloom first mentioned in 1870. Long Purple has a milder, more delicate flavor than regular eggplant. The Long Purple has just a few seeds and a thin skin that makes it easy to cook.

Long Purple grows 24"-30" in height. 
Eggplants prefer rich, deep, loose soils with large amounts of organic material. 

Contains approx. 30 heirloom seeds
Related Products