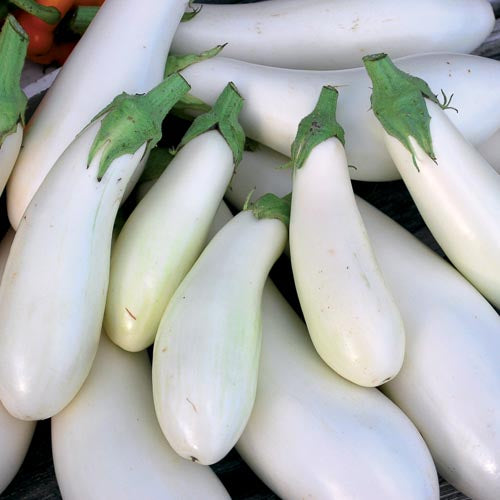 Casper Eggplant
$ 2.50
70 days. A French heirloom.
Compact, 2-3' tall bushes produce early, shiny ivory fruits, best harvested at 6" long. Mild taste, with snow-white flesh, French Heirloom Casper Eggplants are well-suited to all garden zones.
Contains approx. 20 heirloom seeds
*NEW ARRIVAL* for 2022
In cooler climates, Remember to germinate seeds at about 70 degrees in the greenhouse or inside. Transplant when all danger of frost has passed.
Planting Instructions: Seeds can be sown in cool or warm conditions, covered very lightly (depth of ¼ inch) and kept reasonably moist until seedlings emerge. 
Plant or thin seedlings 6-12 inches apart. Can be grown in containers.
Related Products