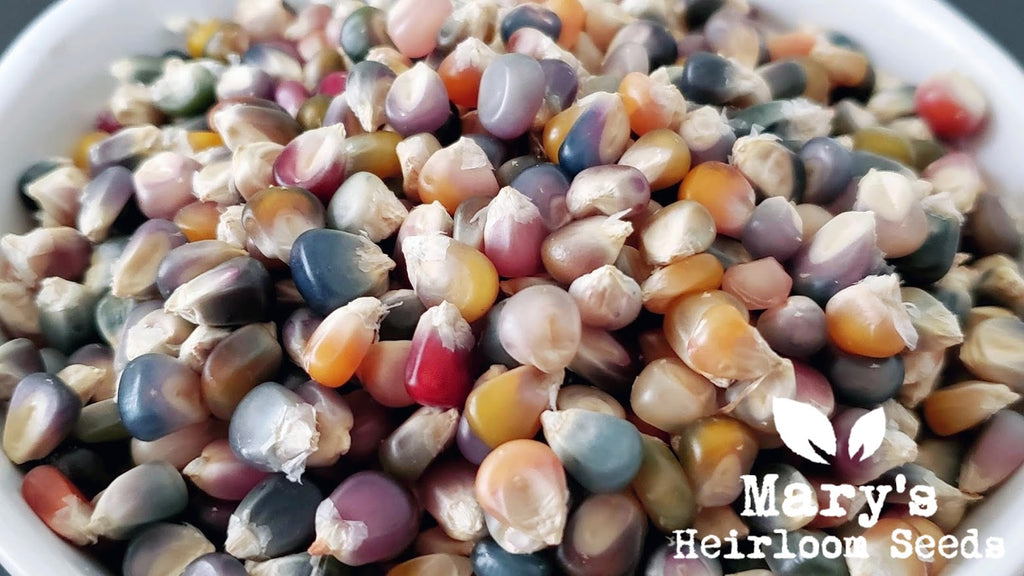 Glass Gem Corn
$ 3.50
100-120 days. Produces a diversity of gorgeous translucent, jewel-colored ears, each one unique. A stunning corn variety selected over many years by Carl "White Eagle" Barnes, a part-Cherokee farmer and breeder from Oklahoma. Selected from crossing several traditional corn varieties and saving seed from the vivid, translucent kernels. Size of ears range from 3-8 inches. Corn plants commonly produce numerous tillers, or side stalks, which also produce ears. Height of plants depend upon quantity of water, but can reach up to 9 feet, typically 6 feet. A popcorn, the kernels may be ground into cornmeal or popped

Contains 50 heirloom seeds
Related Products
High Germ rate
So on Saturday 5/15 I planted 70 seeds and 4 days later all but 4 have popped up. This is the first time growing corn so super excited about this...I keep saying it over and over you will not be disappointed buying your seeds from Mary. Thank you for the high quality you provide.
Beautiful easy to grow
Harvested my first glass gem corn. Easy to grow needed little attention and still resulted in a beautiful harvest.
This was also part of my last order.
All of the corn I have purchased, including this, have given me 100% yield. Great for popcorn.