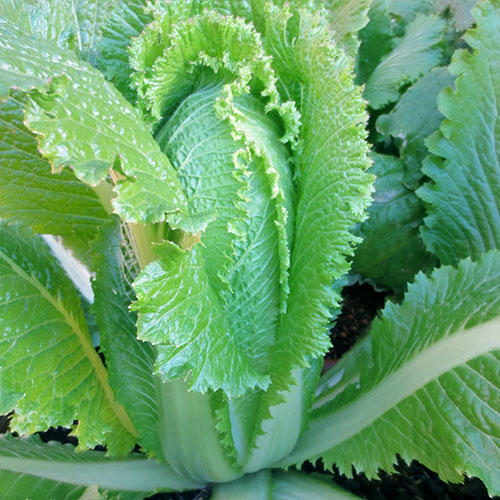 Michilhili Chinese Cabbage
$ 2.75
70 days.  Michihili cabbage produces a tall, cylindrical, leafy head of 17" long and 6" across.


Light green leaves are very tender and delicious, excellent for stir-fry and pickling.

Michihili Chinese Cabbage grows best in mild climates. 


Contains approx 100 heirloom seeds
Related Products
Great early season growth
This is my first year planting these and I planted them early as I was eager to get something in the ground. We've had colder weather than normal which has negatively affected some of the other things I've planted, but these are growing better than anything I have so far in the garden! I'm getting ready to plant one more round before the heat of summer.