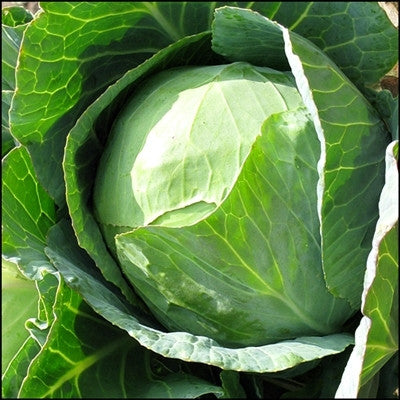 Golden Acre Cabbage
$ 2.50
62 days. Small, 5-7 in. heads can be spaced closer than larger, later varieties. 3-4 lb green heads don't store for long, but it's one of the fastest to mature. Resistant to cabbage yellows.

One of the earliest types we offer and popular since at least the 1920s.
Contains approx. 100 heirloom seeds
Related Products
a little beauty
This cabbage did well for me. It resisted early pests and held well in the field. The close planting size was appreciated, allowing me to get more produce in less space. Centers were dense, white, and delicious.