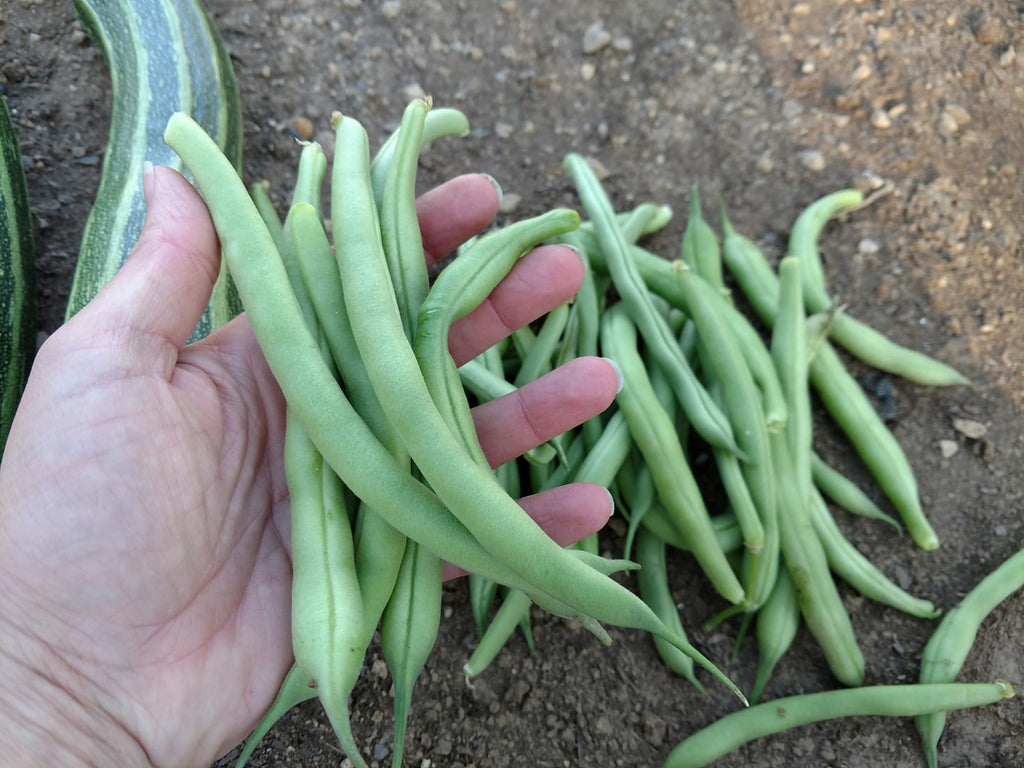 Blue Lake Bush Beans
$ 2.25
60 days.  This dark-green bean has been a favorite for over 40 years.  Heavy yield.  Matures its large crop early and all at once.  Stagger planting for longer harvesting.

Developed from the Pole Blue Lake.


Contains 25 heirloom seeds
Related Products
Absolute Winner!
I love the Blue Lake Bush Beans from Mary! They have been consistent in their growth, 90 percent success rate, healthy, lush bushes that produce a lot of beans. Very pleased with this year's crop, which is the biggest we have ever planted- last year was our first crop ever!
A Great Choice!
I've spent the last few years trying to find a good basic green bean to no avail, but trying these this year was the clear winner! Fairly compact plants with high yields, not stringy nor mute in flavor. I planted several seeds at the beginning of the season and accidentally left the packet out in the rain. When I noticed my mistake the remaining seeds had begun to sprout, but with a little love I planted all in the garden to see what would happen and ended up with 100% of the seeds germinating and growing to maturity! Safe to say I've found a new favorite.
I buy these every year!
These are easy to grow & the perfect bean. They aren't stringy, even when you leave them on the bush to long. My kids love to pick them & eat them right off the bush.
Excellent flavor
While I prefer the Blue Lake Pole beans, (less stooping over to harvest), this bush bean is my wife's favorite. It grows well in our intense Arizona heat and seems to be drought tolerant.