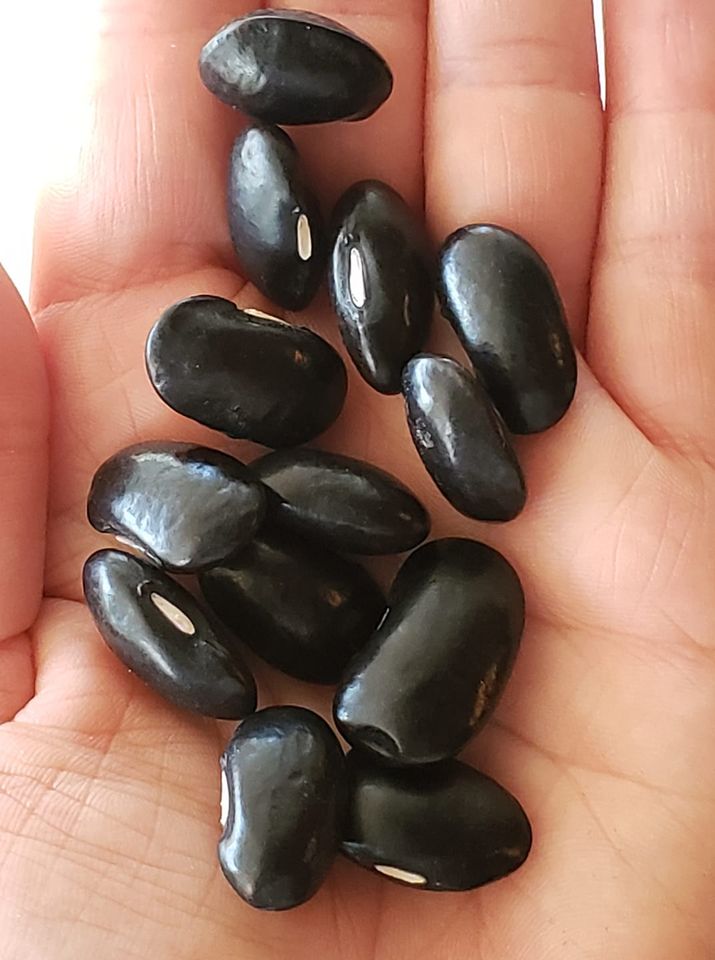 Black Coat Runner Bean
$ 2.95
75 days for fresh beans.  100+ days for dry beans. 
We are thrilled to offer this rare heirloom dating as far back as the mid-1600s and first recorded by German botanist Michael Titus.

This rare runner bean produces masses of gorgeous blooms ranging in color from tangerine to cherry red, making this edible ornamental pole bean irresistible to hummingbirds! Pods are much shorter than other runner beans; immature pods can be eaten just like sugar snap peas.
Large 6-7' vines with vivid scarlet flowers. Glossy black beans are about 1" long


Contains 20 heirloom seeds
Related Products
Such a Beautiful bean
Not only was the germination excellent on these beans, they produced a massive amount of plump beans. The pollinators loved the beautiful flowers too