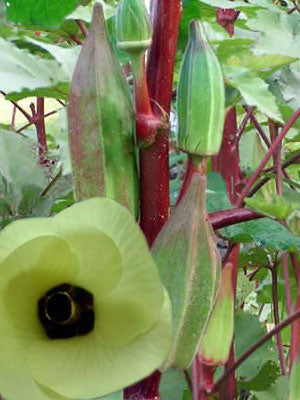 Texas Hill Country Red Okra
$ 2.50
70 days.  This variety is a Texas heirloom and was given the name "Hill Country Red" .  The okra is red tinted and green in color and "The Texas Hill Country" refers to the limestone hills surrounding Austin/San Antonio Area.

This okra grows 4-6' tall,  Has 3" bronze red fruit that are full of true heirloom okra flavor.
Contains 20 heirloom seed
Related Products
Great growing
Very tall and hardy - with plenty of okra. Now just to figure out the best time to pick! Recommend this plant as well as the Burgundy Okra!