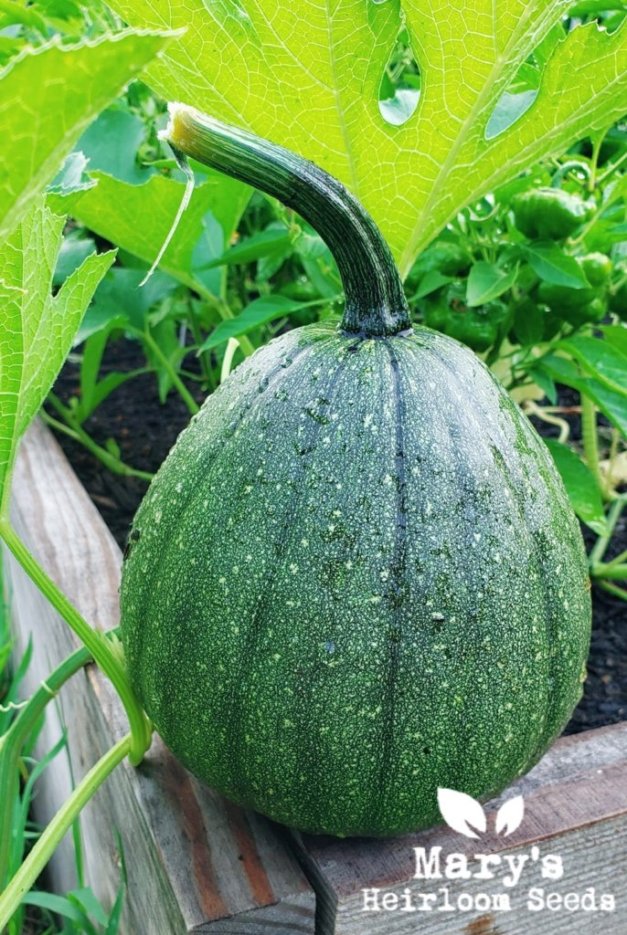 Tatume Squash
$ 2.50
50-60 days. Tatume is a summer squash popular in Mexico and Texas, round/oval med-dark green to yellow fruits with faint stripes.
This old heirloom is picked small and used like zucchini, but these are so much more unique than regular zucchini!
Squash are best at 5-7" in diameter.  Firm, fine flavor with very vigorous spreading vines.  Give tatume plenty of room to spread and you won't be disappointed.
Tatume squash likes heat and it not recommend for those with cold night time temps.
Excellent resistance to squash vine borer.

Contains 15 heirloom seeds
Related Products
Perfect for hot climates.
This variety of Squash is well known in Mexico & grows well here in the hot dry climate of Southern California.i was able to grow this variety in 2021, as everyone knows California is going through a bad drought & I heavily mulched these plants and deep watered them once or twice a week & they thrived very well and where very good producers of both summer squash(when picked young) & winter squash when I let the vines dry out at the end of the season.i highly recommend this variety for those who want a sustainable garden.