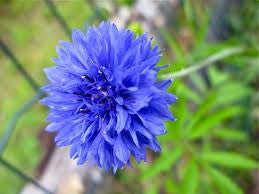 Cornflower
$ 2.00
Also called Bachelor Button, this attractive old-fashioned wildflower blooms in shades of blue, carmine, pink, and white that is quick and easy to grow. Frilly flowers sit atop multi-branching stems. Perfect cut flower that freely self-sows.

Centaurea Cyanus
Contains 100 wildflower seeds
Planting info:
-Direct sow in full sun after danger of heavy frost
-Sow seeds evenly and cover with 1/4 inch of soil
-Water and keep evenly moist
-Seedlings should emerge in 7-10 days
Related Products
Super quick germination
I started these indoors last weekend and they all germinated in 3 days!
So pretty
This package of seeds were added for me to try and I was so excited because I love this flower. They are sturdy and beautiful!