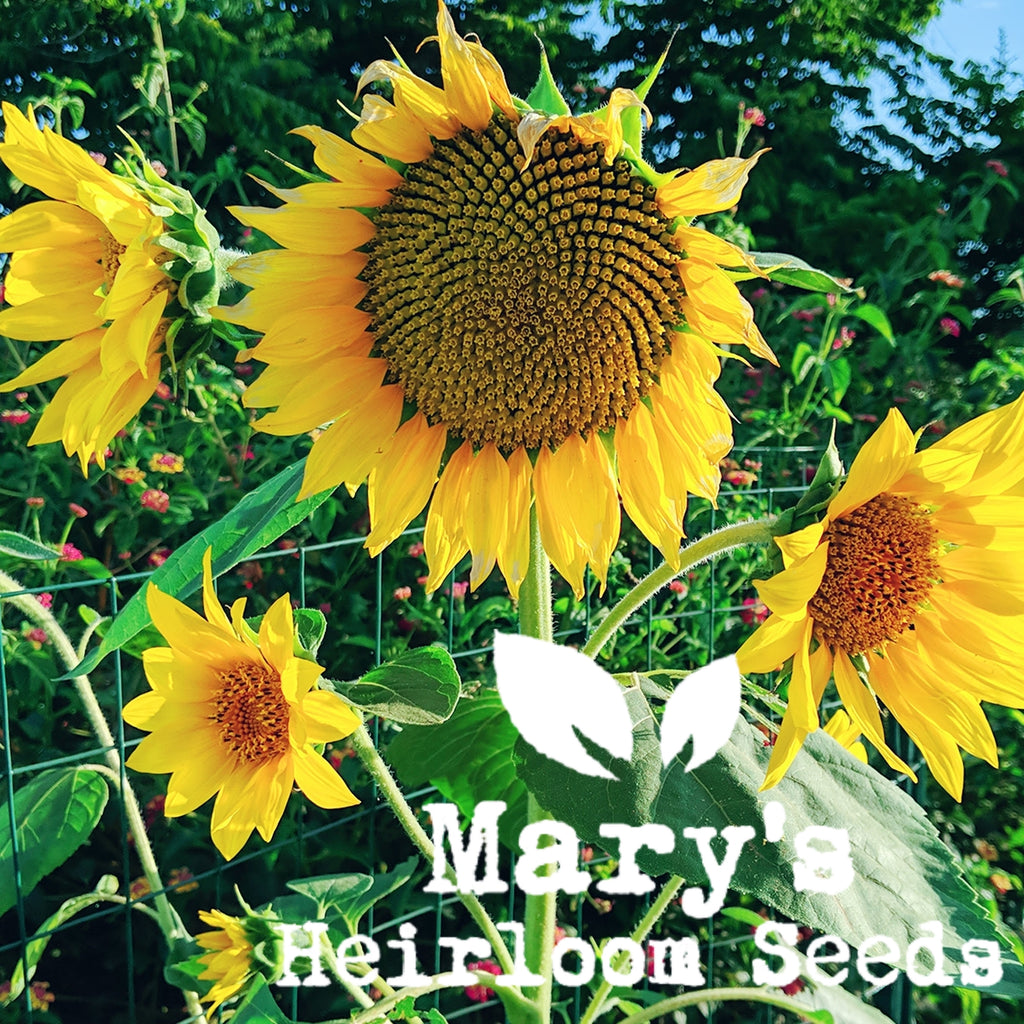 Black Oil Sunflower
$ 2.00
90 days.  Attracts a wide variety of backyard birds including cardinals, titmice, grossbeaks, doves, catbirds, woodpeckers, jays, grackles, magpies, red-wing blackbirds, finches and many other species of North American wild birds. High in oil, this seed is very beneficial to wild birds in every season.
Bee-friendly and great for pollinators
*UPDATED 3/1/2022* we're doubling the seed count to 40 per pack!

Contains 20 seeds
For planting info: Growing Sunflower from Seed to Harvest
Related Products
Still growing!
I originally bought several packs of Sunflowers two years ago. I planted the remaining packs at the beginning of the growing season this year and the seeds were still viable. These seeds do not disappoint.
Awesome for Birds
The birds didn't wait for me to harvest, they came straight to the seeds. Love!
B.O.S.S.
These are growing beautifully and several have already bloomed. The chickens will be happy soon!