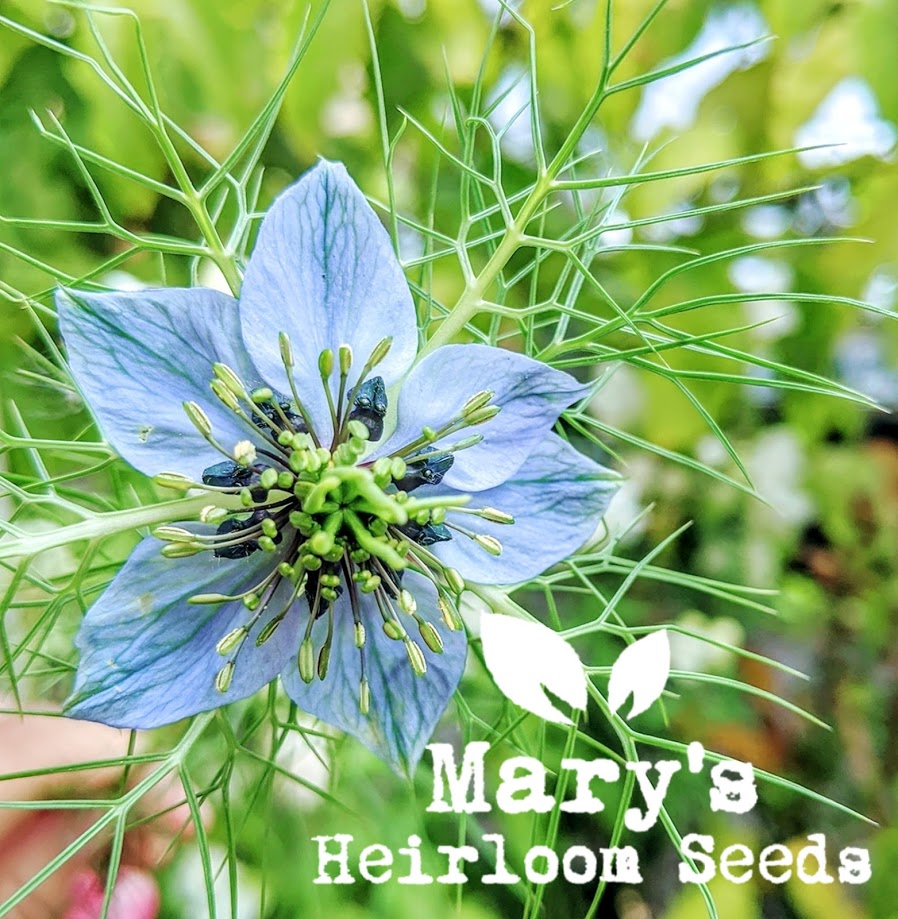 Black Cumin
$ 3.00
(Nigella Sativa) - This ornamental herb, Black Cumin, is an annual and widely grown for its black seeds. The Cumin seeds are similar to fennel in odor but taste peppery more like nutmeg. The herb seeds are ground and used like pepper. Black Cumin is also known as Black Caraway, Roman Coriander and Blackseed.
Highly ornamental, the Black Cumin herb has 5-petaled flowers that are white or pale blue in color with lacy bracts that create an airy look. Following the flowers are the seed pods. Black Cumin plants are well-known as medicinal herbs, and they have a long history of treatments for headaches, intestinal distress, skin problems and many more health problems. The seeds are a wonderful source for essential fatty acids.
How To Grow Black Cumin Herb Seeds: Start the Cumin seeds indoors 4 to 6 weeks before the last expected frost for transplanting outdoors. Or, after the last frost, directly plant the Black Cumin herb seeds outdoors. Some gardeners sow the Nigella Sativa seeds in several successive weeks in order to keep a longer season. Black Cumin plants need a sunny location in the herb garden and well-drained soil. Water the herb plants regularly during prolonged periods of dry weather. After the seed heads begin to dry, cut the stems, tie them together and place the seed heads in a brown paper bag. Hang the stems upside down in a warm well-ventilated place until the herb seeds are done drying. Place the seeds in an airtight container.

Contains 50 seeds
BACK IN STOCK for 2024
Related Products