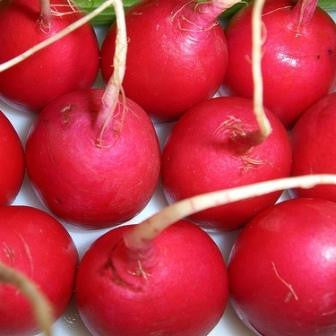 Crimson Giant Radish
$ 2.00
29 - 45 days--Harvest early for smaller radish or let it GROW for a larger crop.
Globe-shaped roots have deep-crimson skin. Great in salads, relish trays and more.  This variety can grow up to 4 times the size of a normal radish.  Even with it's larger size, the Crimson Giant does not get hollow or pithy.  The flesh remains crisp and juicy with a mild flavor

This very choice variety has been around for at least a century.

Contains approx. 100 heirloom seeds
Related Products