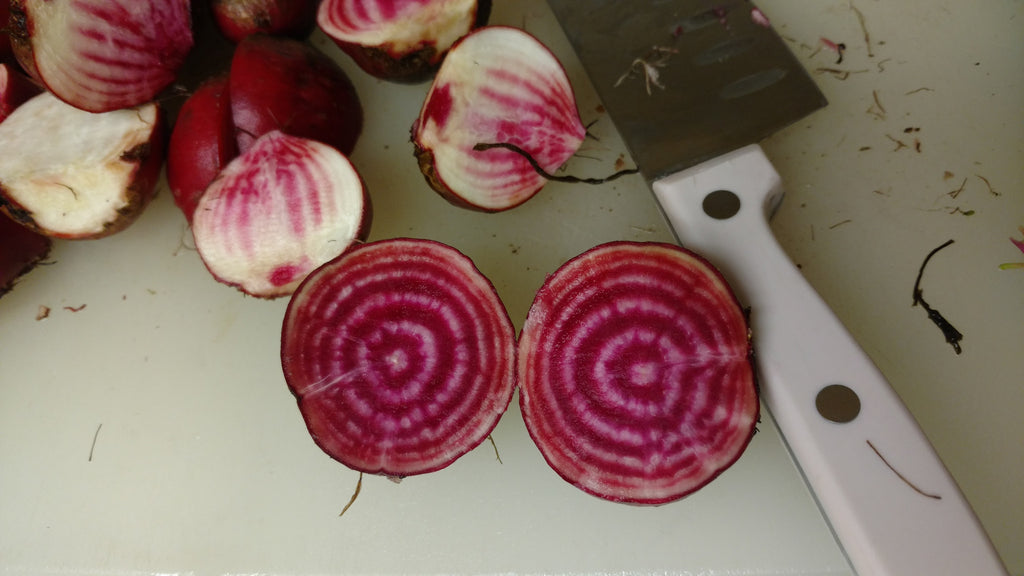 Chioggia Beet
$ 2.50
60 days.  These juicy beets have light red skin and beautiful rings inside, almost like a peppermint candy. pre-1840 Italian heirloom beet variety.  Arrived in the USA before 1865.  Flesh is tender, sweet and mild.


Contains approx 100 heirloom seeds
Related Products
Love these
These are great beets. Sweet and delicious for any purpose. They do not have a heavy earthy flavor like a lot of darker beets. If you don't like beets, this is a good one to give a try.