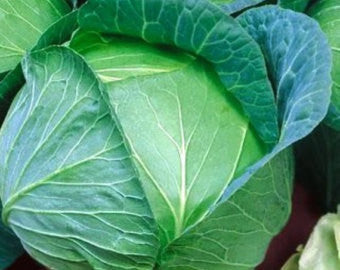 Brunswick Cabbage
$ 2.00
90 days. A large drumhead cabbage, very cold hardy. A fall/winter type cabbage, stores very well. Introduced in 1924, it is an excellent market variety that is becoming rare.


Contains approx 50 heirloom seeds
Related Products
Very good
This cabbage is a keeper. I find it loves to be grown in both 5 gallon buckets or grow bags compared to the ground. I did the ground last year and only had 1 out of 10 that did good. This year I planted in chicken feed bags for the spring and all 5 are a huge success. I harvested one to go into a brisket stew and used all but 2 leaves and it was a hit. I'm now growing 7 in 5 gallon buckets and they're just singing.