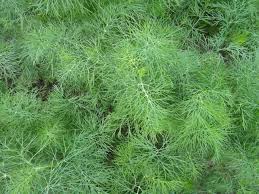 Dill Dukat
$ 2.00
Aromatic, never bitter or overly pungent, try this one for the sweetest of all dills.

With a delicate fragrance, Dukat stays in the leaf stage longer than other varieties.
Contains approx. 100 heirloom seeds
Tip:
Dill enjoys full sun, and flourishes in average to fertile soil with good drainage. It grows best with a regular splash of water, but will tolerate periods of drought.
Seeds can be sown in cool or warm conditions, covered very lightly (depth of ½ inch) and kept reasonably moist until seedlings emerge.
Related Products
A Must Have
We absolutely love the dill dukat. Great termination rate, hardy grower and the taste is amazing! A little sweet but not overly so & the fragrance when you walk by is lovely. We have had so much I've given it to friends & family and have dried some as well to give as gifts. I highly recommend them!