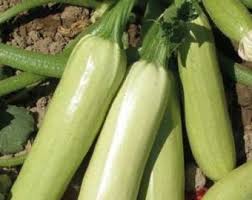 Lebanese Bush Squash
$ 2.75
45 days.  Also called Lebanese White Bush Summer Squash

A very fast maturing summer squash variety!
An heirloom squash variety from Lebanon perfect for small spaces. Skin is light green and zucchini like summer squash can be harvested over a prolonged period.
Contains 20 heirloom seeds
*NEW ARRIVAL for 2022
Related Products
Awesome and Yum
I just harvested my first Lebanese Bush Squash and not only was it a beautiful squash it was the biggest best tasting squash I have ever ate and so tender to have grown like it did. My new favorite!