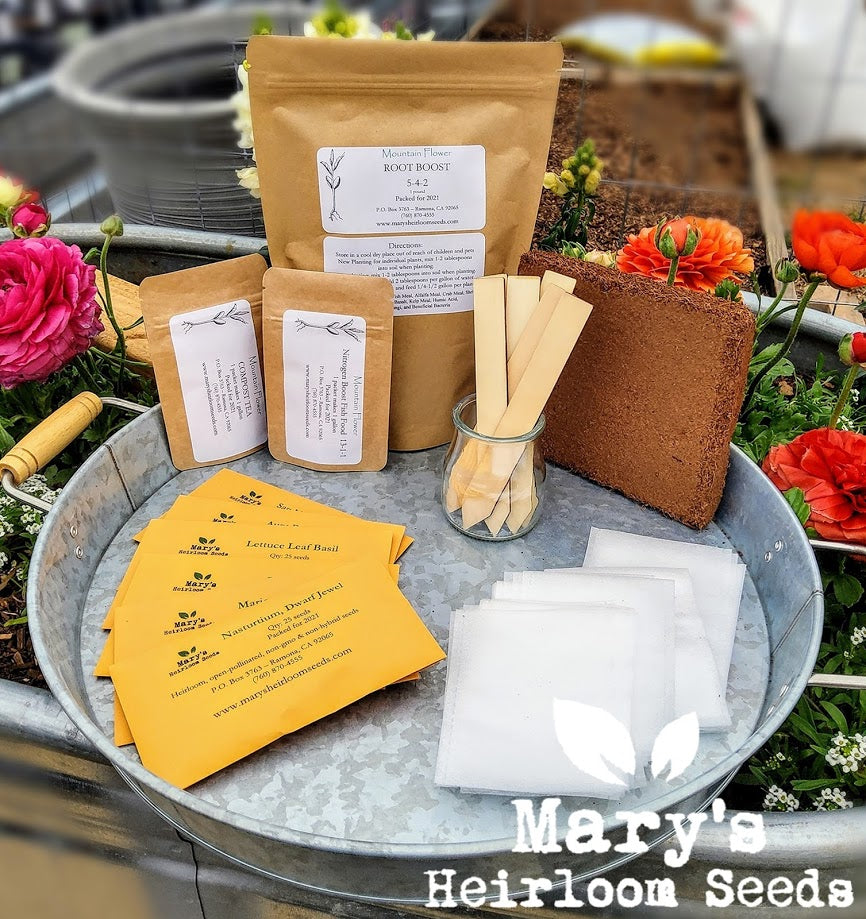 Heirloom Tomato Grow Kit
$ 29.95
*Use the drop-down menu to choose your tomato seeds*
GROW heirloom tomatoes from scratch with companion plants using this awesome kit!
Each heirloom tomato kit includes 1 coconut coir brick with 40 DIY starter pods, 6 bamboo plant markers, Mountain Flower Root Boost, Compost Tea, *updated* Mountain Flower Super Kelp, HEIRLOOM TOMATO SEEDS and companion plant seeds for tomatoes.
Companion planting seeds: Borage, Marigold, Nasturtium and Leaf Lettuce Basil (also called Mammoth Basil)
YOU choose your combination of heirloom tomato seeds...
1. Black Krim & San Marzano Tall Vine
2. Green Zebra & Marglobe
3. Red Cherry & Yellow Pear
4. Aunt Ruby's Green & Pink Oxheart
Related Products