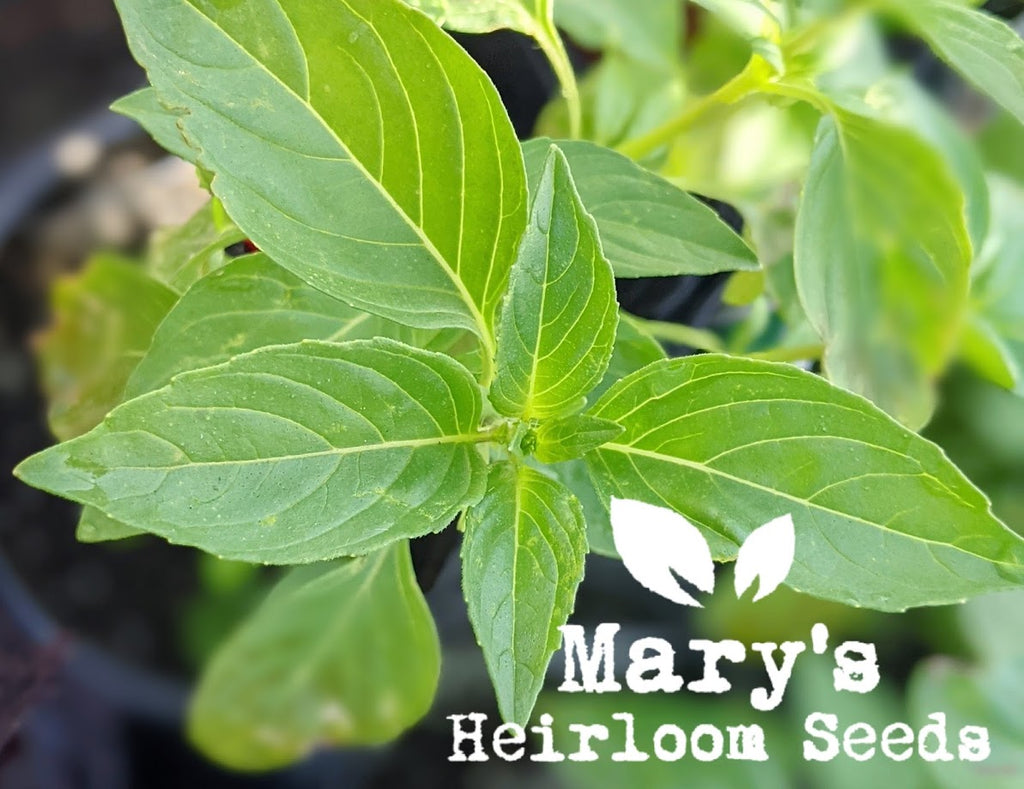 LEMON BASIL
$ 2.50
Lemon Basil herb plants are upright, bushy and grow 26 inches high and 10 to 14 inches wide. The narrow, ovate, light green leaves reach 2 inches long. Small blooms of white flowers are followed by lemon-scented seeds. Basil is at its most flavorful when fresh. The best time to harvest is just as the plant starts to set flower buds, well before flowers bloom. For harvesting, cut stems just before flowers open, strip leaves and use fresh, or dry on tray in dark, airy place. Leaves may be frozen.
Contains 50 heirloom seeds
MORE SEEDS for 2024
Related Products
If you like Lemon
I was so surprised at how strong the lemon flavor came through these basil leaves. I'll pick them right off the plant and eat them while puttering around the yard. So refreshing. Great for soups and salads.
Amazing for tea!
It has such a strong lemon flavor/smell! The flavor is so refreshing and the scent is out of this world! My plants are still small, but I intend to use them for tea, salads, dressings, all the things!
Most used herb in my garden
If I could only grow 1 basil, this would be it. I use it in salads, dressings, on sliced tomatoes. The citrus scent is heavenly. Keep cuttings in a jar as a kitchen bouquet, for the fragrance and easy use. Makes a great mojito.