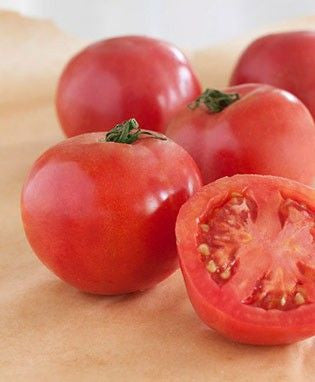 Arkansas Traveler Tomato
$ 3.25
80 days.  Indeterminate.  A medium-sized pink tomato that is smooth and a beautiful rose color. A 100 year old heirloom tomato that grows well in the south!
An excellent variety from Arkansas, tolerant to heat and humidity; crack and disease resistant


Contains 25 heirloom seeds
Related Products
Repeat Performer
This is the "old faithful" tomato that just keeps on producing smooth-skinned, 8 ounce slicers all summer. I like these Arkansas Traveler Tomatoes for canning.
Arkansas Traveler Tomato
This tomato is one of our families favorites. My grandmother always insisted on planting this variety every year.