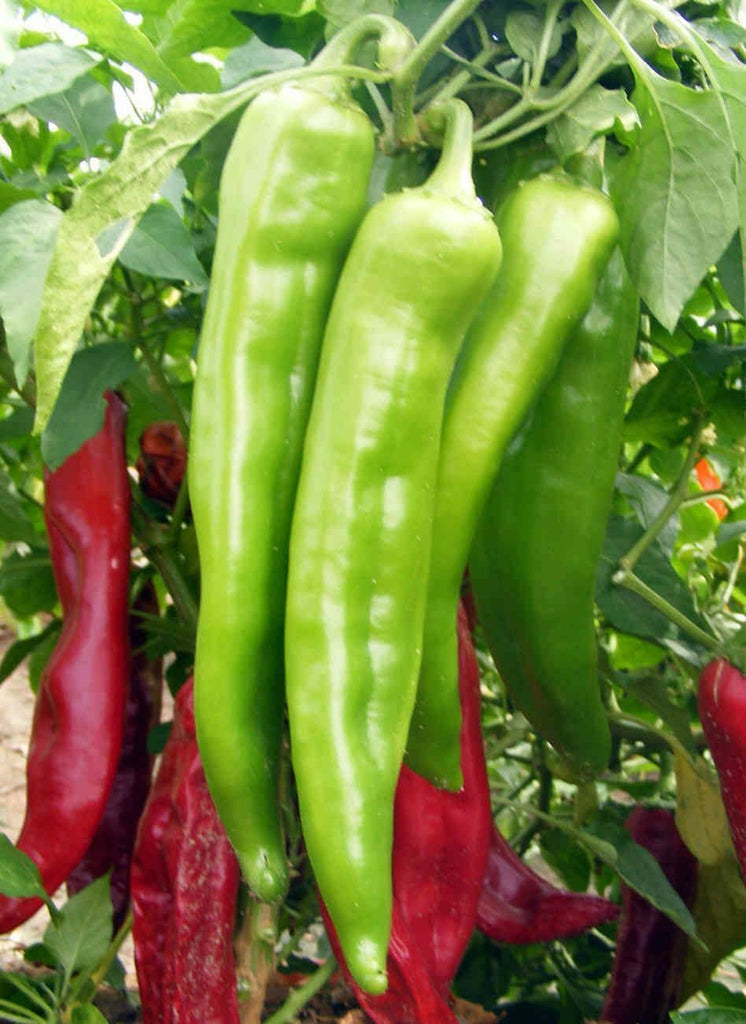 Big Jim Hot Pepper
$ 2.95
85 days.  Also called Numex Heritage Peppers

The Big Jim pepper is a New Mexico chile pepper cultivar of the species Capsicum annuum with a mild Scoville rating.
Great flavor and thick meat on these beautiful 8-10" pods. Produces an abundant crop on 30" tall plants. When full size and green in color, this New Mexico chile is perfect for big stuffed rellenos. It has incredible flavor and smells so good when it is being roasted.
This is one BIG pepper – in fact, the biggest on record according to the Guinness Book of World Records.
Scoville heat units (SHU): 2,500 – 3,000

Contains 25 heirloom seeds
Related Products