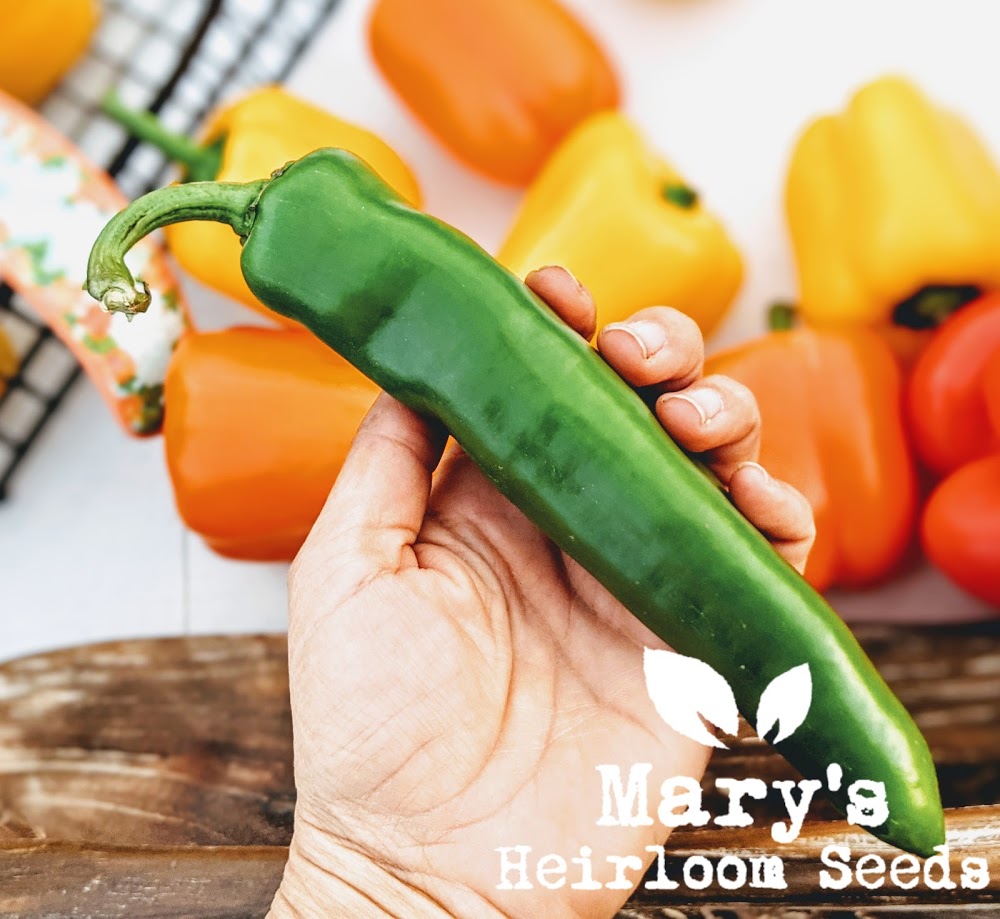 Anaheim Pepper - Mild
$ 2.00
75-80 days. Delicious mildly hot flavor, excellent for roasting or frying; good yields of very large chili peppers.  
Grows to 6-10 inches.
Fantastic addition to Homemade Salsa!

Contains 25 heirloom seeds

Planting Instructions: Seeds should be sown in warm conditions, covered very lightly (depth of ¼ inch) and kept reasonably moist until seedlings emerge. 
Grow in full sun. Great for containers.
Related Products
Very pleased!
Had great success with indoor germination. Just picked my first two yesterday. The flavor and heat are mild. Will plant in next year's garden for sure!
Anaheim seeds
I just started my seeds indoors and had great success with germination. My seedlings all look great!
Great Pepper
Not to spicy , grows in abundance. Produces pretty peppers. I won a blue ribbon in the county fair this year with this pepper.