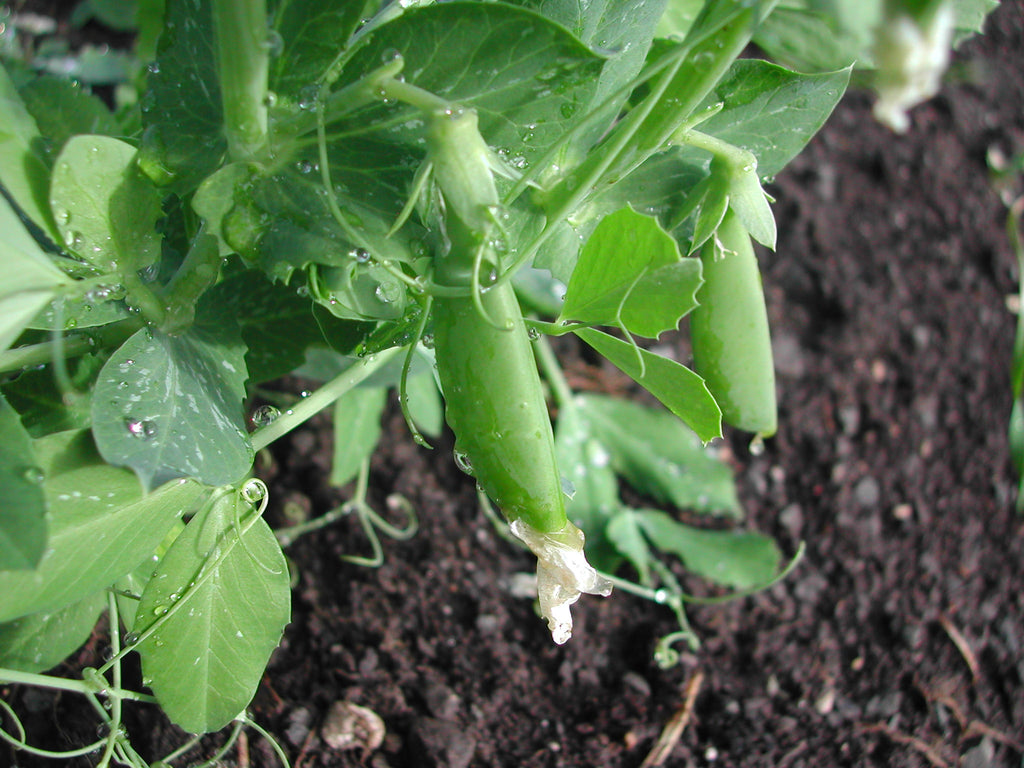 Sugar Ann Snap Pea
$ 2.50
55 days.  Sugar Ann is considered one of the best early snap peas around.        
Dwarf vines only reach 2' long (not a bush), but are loaded with sweet, crisp, 2 1/2" peas.  Perfect for those with limited planting space.
We simply cannot get enough of these for stir fries.  They are so crisp and sweet we eat them raw in salads as well.
Plant early and harvest early.  Sugar Ann Snap Pea is best picked small (but filled out) when it is crisp, juicy and sweet.  Doesn't tolerate hot weather.  Making it perfect for the early season.  Sugar Ann will be the first peas on your table.
The perfect sugar snap pea for early spring or late summer planting. 

Contains 25 heirloom seeds
Planting Instructions:  Seeds should be sown in warm conditions, covered very lightly (depth of ½ inch) and kept reasonably moist until seedlings emerge. 
Grow in full sun.  Thin Seedlings 6-12 inches apart.
Trellis for support.  Do not over water
Related Products
Irresistably delicious
I grew two of these last winter, and none of the peas made it inside, because I couldn't resist eating them right off the vine! They're crisp, refreshing, and taste great!
Bountiful sturdy plant
So impressed with these peas. Strong sturdy plants. I have a square ft garden plan and these are perfect to grow along chicken wire fencing around my plot. Lots of peas and so crisp and tasty.