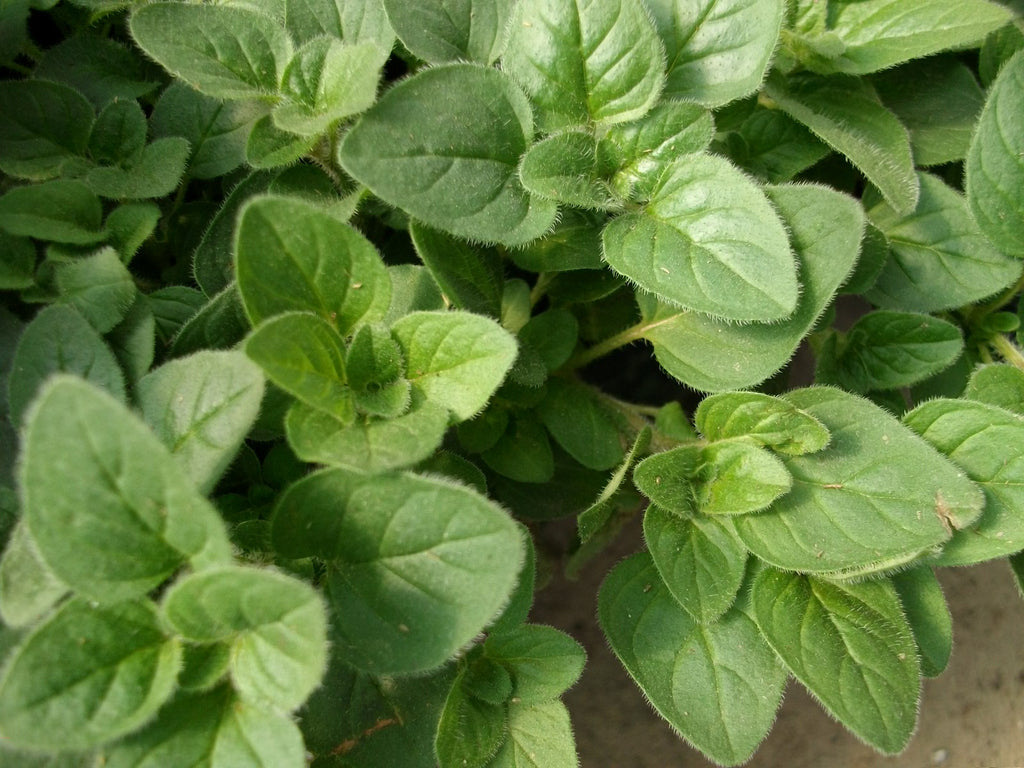 Greek Oregano
$ 2.50
Greek Oregano is the true native herb found growing wild in Greece, and it's highly pungent. With a stronger, more aromatic flavor and scent than regular Oregano, it is one of the most important herbs of Italian, Greek and Mexican cooking. In addition, Oregano is a medicinal herb as well with therapeutic properties in the essential oil.
The Greek Oregano plant is a bushy perennial herb with attractive, deep purple-brown stems and 1 1/2 inch broadly ovate leaves that often have a red flush. Branched clusters of purple-pink flowers appear all summer. Grows to 18 inches tall and wide. Trim plants back before flowering (6 weeks or so after sowing Oregano seed) to stimulate a dense growth habit. Allow some of the flowers to produce and drop their seed, and the Oregano patch will stay fresh and vigorous.  To harvest, clip fresh leaves as needed throughout the growing season. For drying, cut stems with flower heads just before full flowering for the best flavor. Dry on wire racks in a cool, airy place. Pick off leaves and store in an airtight jar.
How To Grow Greek Oregano From Herb Seeds: To get a jump start, sow Oregano seeds indoors 6 weeks prior to the end of frost season. For areas with a longer growing season, sow Greek Oregano herb seeds in well-drained to dry, neutral to alkaline soil in full sun after danger of last frost is over. Performs best in rows 18 - 24 inches apart. Thin Oregano seedlings 8 - 12 inches apart when they are 2 inches tall.
Contains 100 seeds
Related Products