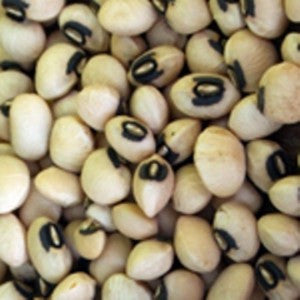 Queen Anne Blackeye Pea
$ 3.00
Dependable and heavy producer. Highly recommended for green shell or dry use, freezing, or canning. Can be grown in most northern states. 
This pea does well in hot weather but doesn't like a chill - so in the north you are probably better off treating it as a bean rather than a pea. It does well in poor soil and due to the "nitrogen fixing" capabilities of legumes will actually improve the nutrition of the soil over time. The bush plants produce pods of white peas with a dark spot and can be used fresh or dried. Grows 24 to 36 inches tall.

Contains 30 heirloom seeds
Related Products
Heavy Producing Bush Pea
I really enjoy the bush nature of this pea. The pods matured quickly and they are tasty when harvested green and sautéed (50-60 days for fresh peas in the pod). High germination rates produced very healthy plants even when grown in containers. They can be damages in high winds.